WHY VISIT
Official UNESCO protected conservation zone
Waterberg Biosphere renowned for biodiversity
Varied habitats support different species
FAMOUS FOR
There are few other places in the world that offer the biodiversity that Welgevonden – or 'Serendipitous Discovery' – offers. This 36 0000-hectare / 89 000-acre private reserve allows cheetahs to run down prey in the grasslands, leopard to skulk in the hilly thicket, klipspringer to mate for like in rocky ravines and plains game roam the open savannah. This natural splendour of the Waterberg Biosphere is protected as a UNESCO site.
It is also protected by a carefully managed conservation plan that sees around 320 bird and 65 mammal species thrive. Top-level research is conducted into leopard behaviour, especially to determine whether these nocturnal big cats impact livestock and what their home ranges are. Elegant blue cranes are also studied to understand fluctuations in populations and whether they migrate once mature. In fact, birders are in for a treat as the reserve is home to big ticks like kori bustards, white-headed vultures, all kinds of bee-eaters and plentiful raptors.
Welgevonden is malaria free and is a private reserve within easy reach of Johannesburg by road or air. No day visitors or self-drivers are allowed, leaving guide-and-tracker teams to find extraordinary sightings that are managed to not stress cubs or other young. Lodges are very comfortable and generally have all the mod cons for those who want to stay in touch with the outside world.
WHEN TO VISIT
Dry season: May to September
This is often considered peak safari season as the grass is shorter and the foliage thinner, making it easier to see the animals. Days are warm and nights cold: gloves and scarves are definitely needed on morning game drives! South Africa has mid-year winter school holidays so the reserve can be busy as safari lovers arrive to make the most of the easier game viewing.
Green season: October to April
After a balmy spring, summer arrives. The combination of replenishing rain and plentiful sunshine makes the landscape spring back to life. Game does become trickier to find but the reward for your effort is greater than ever. Plains game often drop their young now, which can make for intense predator action. Birders and photographers have a field day with migrant species settling in for the season.
shoulder season: April to may, and september to october
Autumn and spring are two often-overlooked seasons for safari travel. Both offer the advantages of lower visitor numbers and lower rates. In autumn, the foliage is slowly drying out and so sightings become easier to find; in spring, the bush is alive with newborns and the arrival of migrant birds. For nature lovers, both times over rich and unexpected pickings.
ACCOMMODATION TO INSPIRE YOU
Here are our favourite Welgevonden Lodges & Camps to inspire you. Contact us to discuss your specific requirements.
PREMIUM ACCOMMODATION
Camps and lodges that surpass the bar when it comes to unusual activities, extra-special amenities and stand-out design.
LUXURY ACCOMMODATION
Exemplary accommodation that offers welcome touches that are a step up and provide an extra level of indulgence.
COMFORTABLE ACCOMMODATION
Very congenial surroundings with everything you need for an enjoyable safari grounded in tried-and-tested camps and lodges.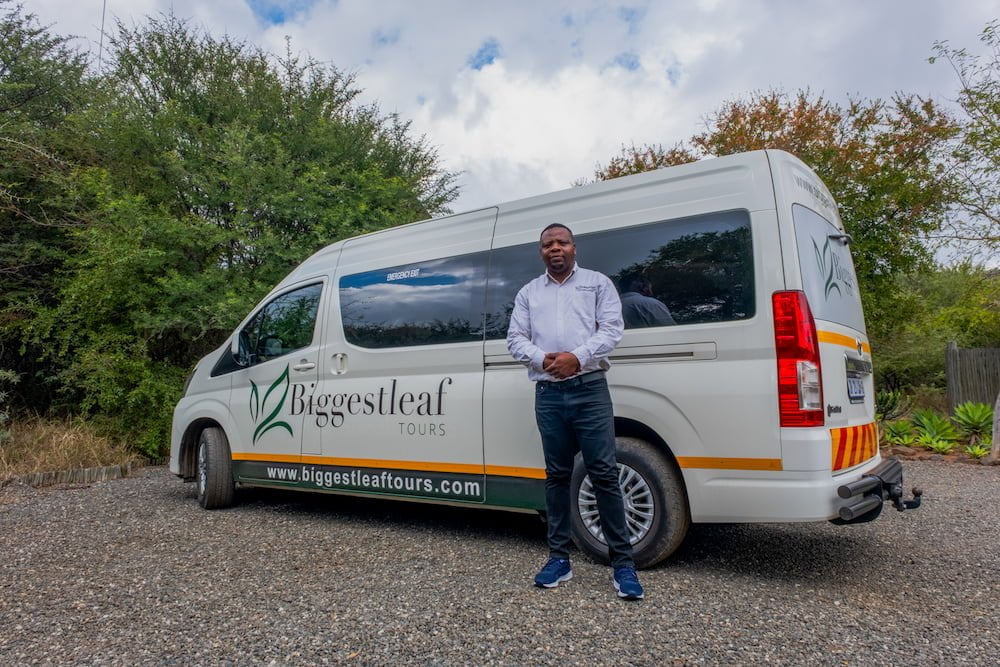 NOT SURE HOW TO GET THERE?
Biggestleaf Travel manages its own dedicated transfer division – Biggestleaf Tours – ensuring seamless journeys from Johannesburg and Pretoria to the Pilanesberg National Park. Our first-rate transfer service guarantees safe, dependable and comfortable transportation, catering to all your point-to-point travel requirements.
EXPLORE WELGEVONDEN GAME RESERVE
WHY BOOK WITH BIGGESTLEAF TRAVEL

We are passionate about what we sell

The most competitive and flexible rates

We offer personalised and customised experiences
Our consultants specialise in different safari-experiences

We have over 10 years' experience in the travel industry

Our quick response and turnaround times