The Great Wildebeest Migration is the biggest remaining terrestrial movement of animals in the world. Imagine up to two million wildebeest – with assorted zebra and Thomson's gazelle – following an annual circular route that starts at beginning of the year in the Southern Serengeti, reaches a crescendo mid-year with the crossing of the Mara River and end with mega-herds grazing on the fertile plains of the Masai Mara. At first glance, it seems like a simple exercise as the animals move along an ancient loop around Serengeti National Park in Tanzania and the Masai Mara National Reserve in Kenya. But, like many things, it's a little more complicated than that!
WHY WE RECOMMEND A MIGRATION SAFARI
A unique opportunity to see how nature used to flow without human boundaries

Calving season in January and February in the Southern Serengeti means predator action

The rut in May to June around Moru and Seronera sees males competing for the right to mate
The wildebeest, many pregnant, dodge crocodiles during the Grumeti and Mara river crossings

Cheetah and lion make the most of the Mara's wide-open plains to secure their abundant prey

An unforgettable phenomenon to experience from a dawn hot-air balloon ride as the mega herds stretch as far as the eye can see
A LITTLE MORE ABOUT THE WILDEBEEST MIGRATION
Often called the 'Greatest Show on Earth', the Wildebeest Migration is a must-do for every serious safari goer. Nowhere else can you see literally millions of herbivores on the move through an ancient route that includes evading predators, wading treacherous rivers and always being deeply aware of the rain and state of grazing.
Why Are River Crossings So Popular?
River crossings are a highlight because they combine two of the most exciting parts of safari: unpredictability and the thrill of potential danger. Strong currents, huge Nile crocodiles and wily leopard all await the wildebeest, with many of the females being pregnant after the rut and mating season.
Lodges close to traditional crossing points fill up anywhere from a year to two years in advance so careful planning and early booking are crucial. Be aware that crossings can be very emotional moments: many of the animals drown, are eaten or suffer broken legs while trying to manoeuvre down or up steep and constantly eroding riverbanks. Calves may get separated from mothers and there will be bleating, bellowing and crying. It is not recommended for very young children or anyone who dislikes seeing animals in possible distress. That said, river crossings are an impressive reminder of the indomitability of wildlife and the incredible feats of nature we are lucky enough to witness in the fight for survival.
Intriguing Trivia About The Wildebeest Migration
The Route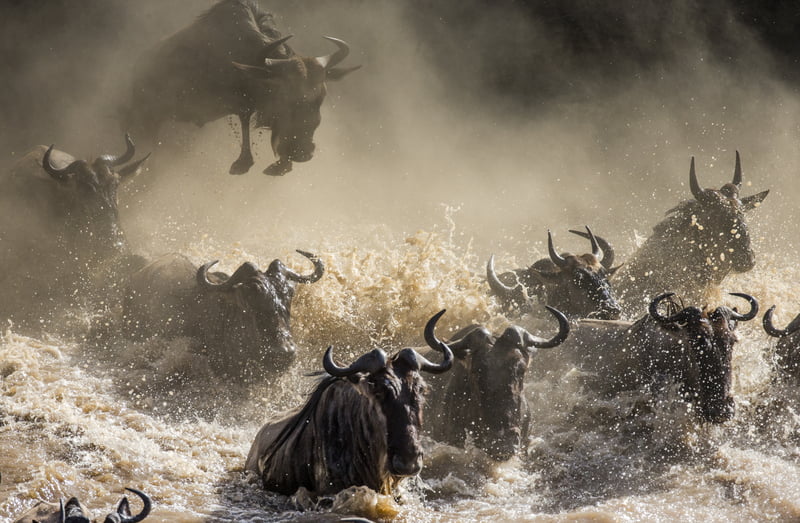 Two Rivers: The herds cross the Grumeti and Mara Rivers in their annual journey, which is the longest terrestrial mammal migration on Earth.

Distance: The circular path is around 1 000km / 620mi long. The bulk occurs in Serengeti National Park in Tanzania with the shortest stretch being in the Masai Mara National Reserve in Kenya.
The Herds
Mixed Plains Game: Although it is called the Wildebeest Migration, a sizable number of zebra and Thomson's gazelle also chase the rain.

Mega Herds: Around 1.5 million animals migrate every year. They coalesce into very big herds that are spread out across the route to take advantage of fresh grazing.
The Wildebeest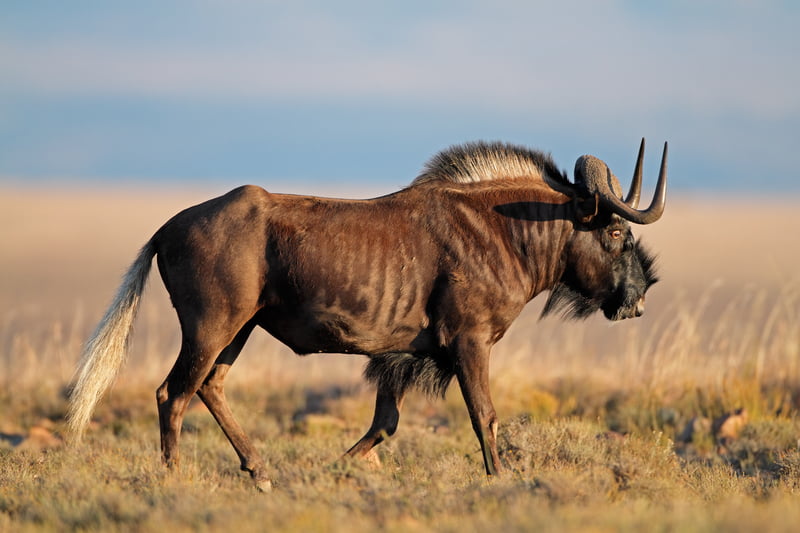 Blue Wildebeest: This species migrates through the Serengeti-Mara ecosystem and is bigger than its fellow connochaetes with a bluish-tinted coat. They have long black manes and beards.

Black Wildebeest: Also known as residents, black gnu tend to stay put. They have brownish coats and characteristic white-tipped tails.
Calving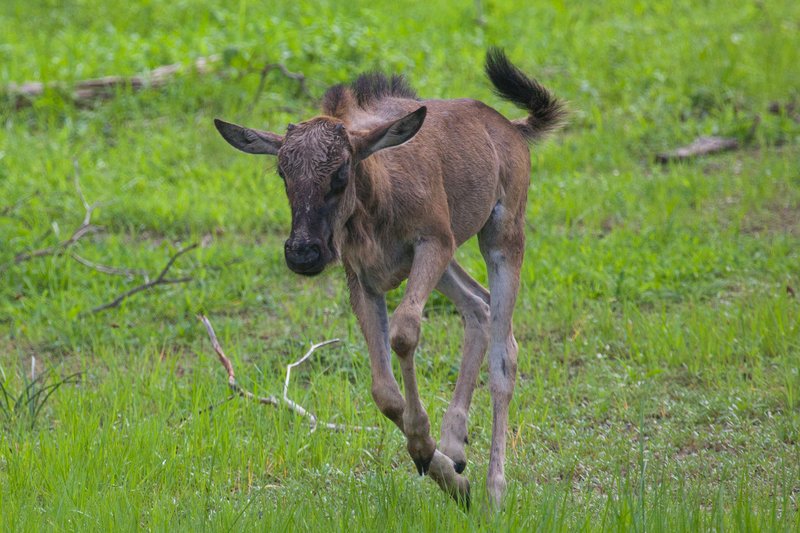 Seasonal Breeders: Wildebeest give birth after a nine-month gestation period in around January when the short rains ensure lush grazing. Dropping young en masse helps them survive prowling lion, leopard, hyena, cheetah and wild dog.

Instantly Mobile: Newborn wildebeest are up and running with their herd within minutes of being born. Their disproportionately gangly legs help them keep up.
Rutting & Mating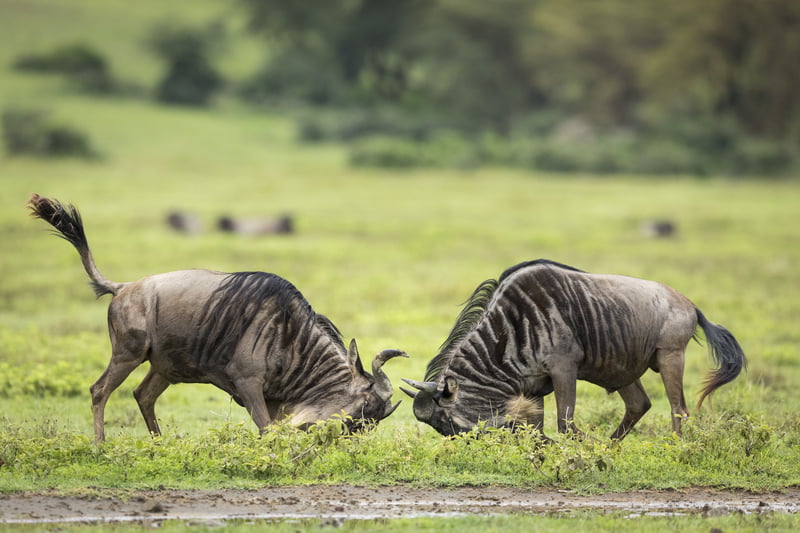 The Rut: During the long rains, males will rut or fight for the right to mate with females. Dominant males are highly territorial during periods when the herds are sedentary, defending their territory from challengers. Rutting can be very exciting to watch.

Mating: Successful males will mate with receptive females in about May towards the end of the long rains, again to ensure the expectant mothers have good grazing and plenty of nutritious food.
Conservation Areas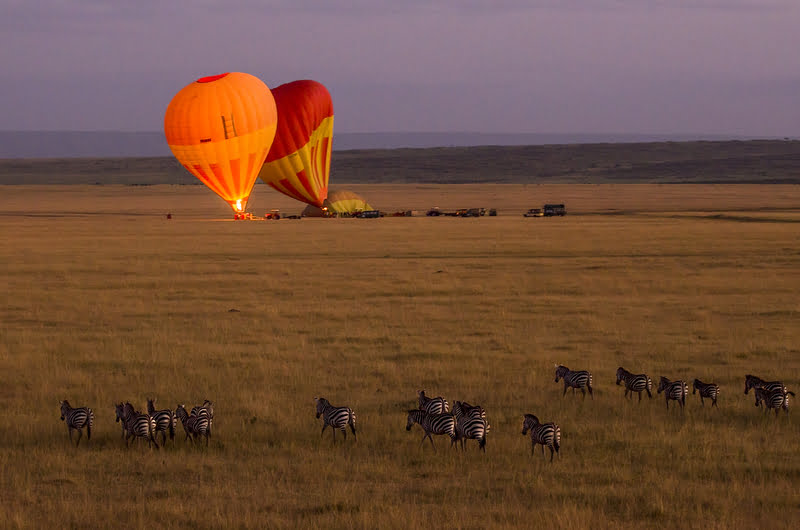 Public: The Serengeti and Masai Mara are both public reserves meaning more vehicles during river crossings, although there are concessions and conservancies in both for a more private experience.

Private: The Grumeti is the best-known private reserve and borders the northern Serengeti. Lodges are luxe and the Grumeti River hosts its own crossings that are less crowded by spectators than the Mara crossings.
Key points to consider:
Crossings are unpredictable. Herds can mass for days at the water's edge and not cross or turn back to go to where they came from to go and graze.
Try to have as many days as possible near the Grumeti or Mara Rivers to give yourself the best chance of seeing a crossing.
Book as soon as you decide you want to go as lodges and camps fill up fast from July to September.
The timetable isn't set in stone. Advance herds can come through in June and stragglers can still be crossing by October.
The Migration is fuelled by rain, which fuels the grazing. The plains game are always following fresh grass and may be 'early' or 'late' depending on the rain.
The Migration is always happening. Although river crossings are considered the high point, quieter times of the year allow you to appreciate herds as they give birth, rut and mate. If you are on a budget, don't overlook a Green Season Migration safari especially if you are a keen photographer. Calving season often produces high-octane kills as predators – especially cheetah – take advantage of wobbly calves.
Consider building in a balloon safari, no matter what time of year you go. There is nothing like soaring above the Serengeti or Mara to get a true sense of the scale of the herds or the beauty of the landscape. Our consultants can easily arrange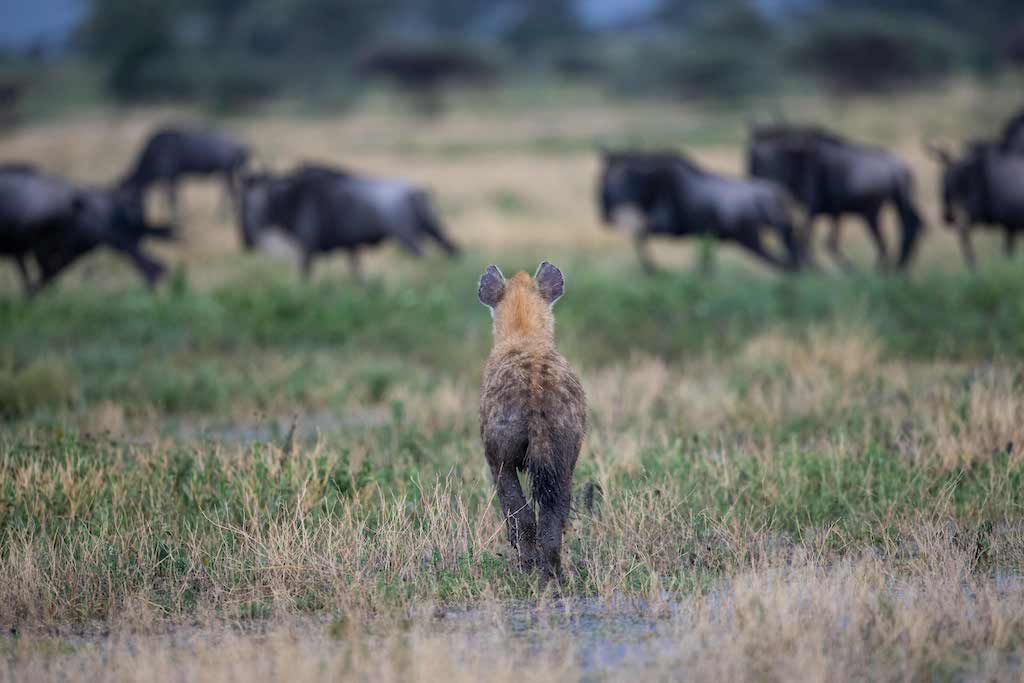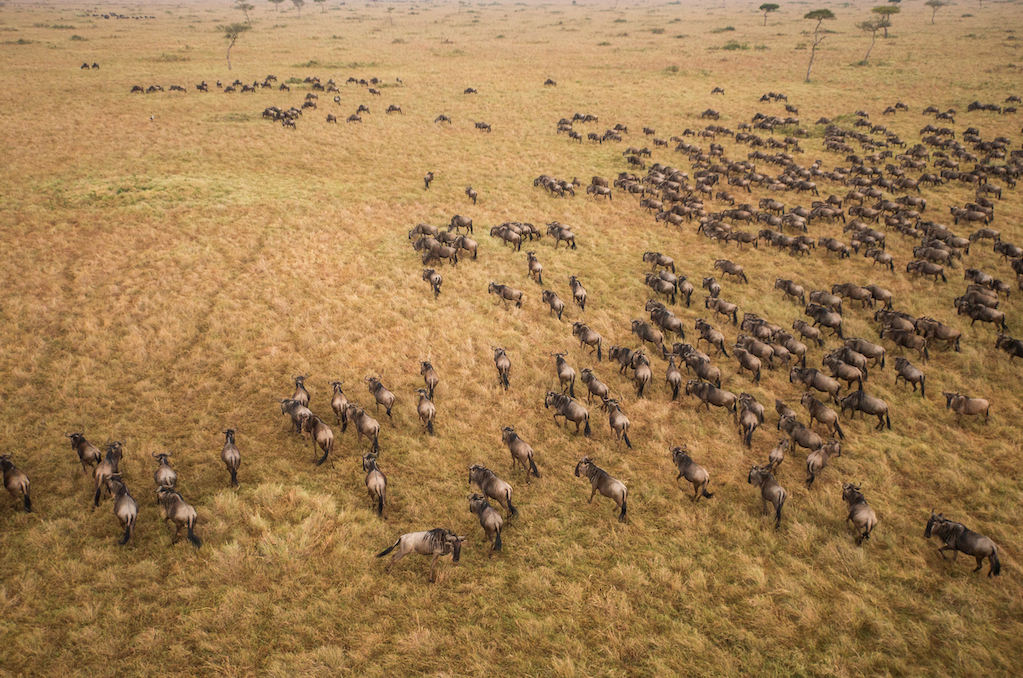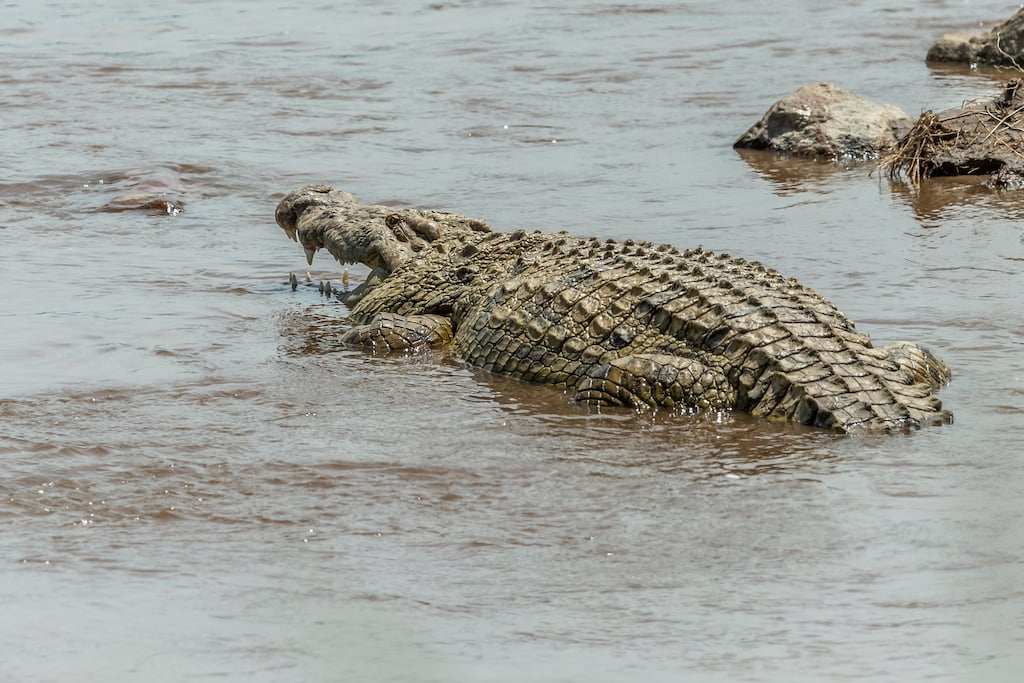 ITINERARIES TO INSPIRE YOU
Here are our favourite Migration Itineraries to inspire you. All of our itineraries can be tailored to meet your specific requirements.
TANZANIA
DURATION: 11 NIGHTS
WHY BOOK WITH BIGGESTLEAF TRAVEL

We are passionate about what we sell

The most competitive and flexible rates

We offer personalised and customised experiences
Our consultants specialise in different safari-experiences

We have over 10 years' experience in the travel industry

Our quick response and turnaround times