FAMOUS FOR
The Big 5:
Madikwe stands out as one of South Africa's premier destinations for spotting the iconic Big 5 (lion, leopard, rhino, elephant, and buffalo) in their natural habitat

Exclusive & Intimate Safaris:
As a lesser-known gem, Madikwe offers a more secluded and personalised safari experience, away from the bustling crowds of more commercialised reserves

Family-Friendly Safaris:
The reserve, with its malaria-free status and tailored family programs, ensures that travellers of all ages can safely and thoroughly enjoy the wonders of the African bush

Dry Season⊕: April to September
Green Season⊕: October to March
WHY VISIT MADIKWE GAME RESERVE
Located near the Botswana border, Madikwe Game Reserve shines as one of South Africa's premier Big-5 reserves. Only a 4.5-hour drive from Johannesburg and not far from Gaborone, it is regarded as one of the best conservation areas in Africa and is a hidden gem in the tapestry of African wilderness experiences. In Madikwe, visitors are welcomed into a realm where the iconic Big-5 tread freely, and every safari outing hints at another awe-inspiring wildlife encounter.
One of Madikwe's standout attributes is its malaria-free status, allowing travellers to immerse themselves in the African bush with an added layer of comfort. This peace of mind, coupled with its family-friendly ambiance, ensures that adventurers of all ages can relish in the untamed beauty of the reserve.
ACCOMMODATION TO INSPIRE YOU
Here are our favourite Madikwe Lodges & Camps to inspire you. Contact us to discuss your specific requirements.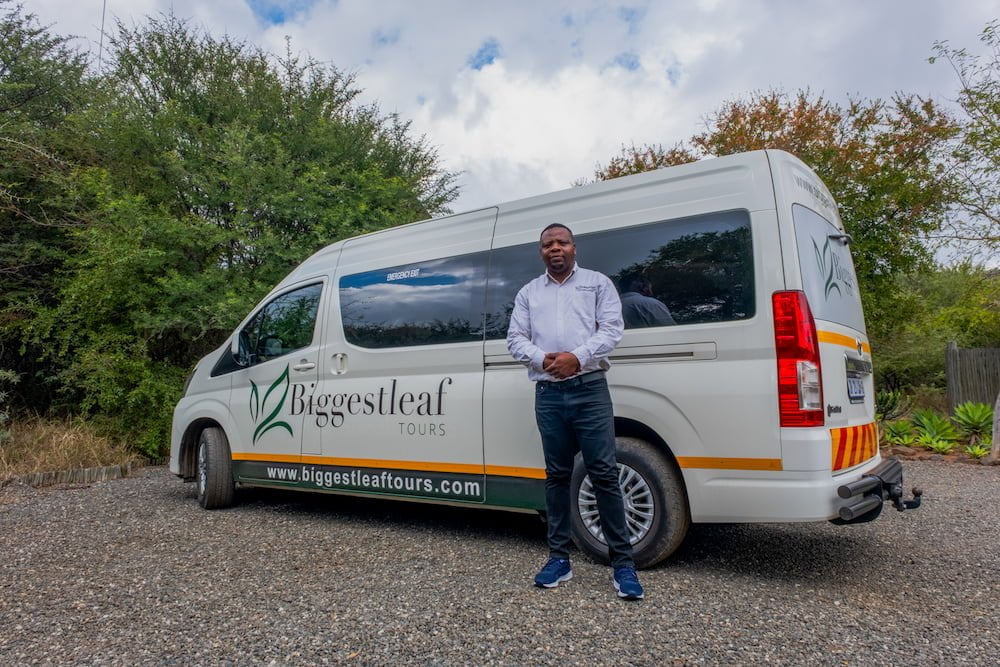 NOT SURE HOW TO GET THERE?
Biggestleaf Travel manages its own dedicated transfer division – Biggestleaf Tours – ensuring seamless journeys from Johannesburg and Pretoria to the Madikwe Game Reserve. Our first-rate transfer service guarantees safe, dependable and comfortable transportation, catering to all your point-to-point travel requirements.
SAFARIS TO INSPIRE YOU
With a wide range of luxury lodges on offer, the Madikwe has something to offer for every kind of traveller – whether it's a honeymoon for two, or a bushveld break for the family, choosing this protected reserve will return a supreme safari experience.
EXPLORE MADIKWE GAME RESERVE
WHY BOOK WITH BIGGESTLEAF TRAVEL

We are passionate about what we sell

The most competitive and flexible rates

We offer personalised and customised experiences
Our consultants specialise in different safari-experiences

We have over 10 years' experience in the travel industry

Our quick response and turnaround times