FAMOUS FOR
Abundance of wildlife:
The relatively small size of the park, and its ecological richness, dramatically increase your chance of encountering the Big 5 in their natural environment
Accessibility:
Situated just 3 hours from Johannesburg and in a malaria-free zone, Pilanesberg National Park beckons as a refreshing escape from urban hustle to natural wonder
Photographic hides:
Dive deep into nature with Pilanesberg's discreet photographic hides. Nestled within the park's terrain, these sturdy spots offer the ideal vantage point for capturing the perfect shot. Experience wildlife and birds up close, all while remaining safely unseen
Dry Season⊕: April to September
Green Season⊕: October to March
WHY VISIT PILANESBERG NATIONAL PARK
Nestled just a 2-3 hour drive from Johannesburg in the North West Province is the magnificent Pilanesberg National Park. Cradled within the basin of an ancient volcanic crater, the park stands as a remarkable junction of the dry Kalahari and the verdant Lowveld vegetation. A stone's throw from the glitz of Sun City, Pilanesberg stands as a testament to pristine wilderness, echoing the whispers of ages past.
This biodiverse ecosystem, which houses over 7,000 animals including the Big 5, offers an unparalleled canvas for safari enthusiasts. Whether embarking on a self-drive exploration or integrating the park into a broader South African adventure, visitors are met with stunning wildlife spectacles. From birdwatchers revelling in the sight of 300 unique bird species to adventurers catching glimpses of majestic elephants or the shadowy presence of a leopard, the park never ceases to amaze. And, importantly, every thrilling moment is experienced in a malaria-free zone.
ACCOMMODATION TO INSPIRE YOU
Here are our favourite Pilanesberg Lodges & Camps to inspire you. Contact us to discuss your specific requirements.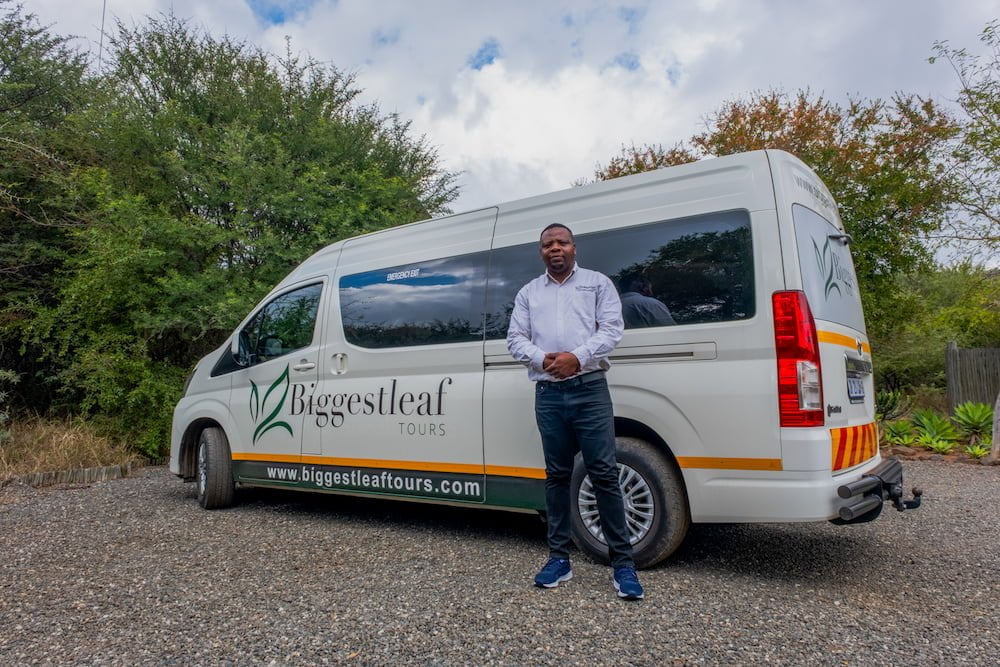 NOT SURE HOW TO GET THERE?
Biggestleaf Travel manages its own dedicated transfer division – Biggestleaf Tours – ensuring seamless journeys from Johannesburg and Pretoria to the Pilanesberg National Park. Our first-rate transfer service guarantees safe, dependable and comfortable transportation, catering to all your point-to-point travel requirements.
SAFARIS TO INSPIRE YOU
With a wide range of luxury lodges on offer, the Pilanesberg has something to offer for every kind of traveller – whether it's a honeymoon for two, or a bushveld break for the family, choosing this protected reserve will return a supreme safari experience.
EXPLORE PILANESBERG NATIONAL PARK
WHY BOOK WITH BIGGESTLEAF TRAVEL

We are passionate about what we sell

The most competitive and flexible rates

We offer personalised and customised experiences
Our consultants specialise in different safari-experiences

We have over 10 years' experience in the travel industry

Our quick response and turnaround times